CIRRUS Softswitch is the robust & intergated platform choice.
PhoenixSoft developed the CIRRUS Softswitch for service providers to integrate low-cost, feature-rich IP applications in a variety of network configurations.
The platform provides robust feature sets, advanced applications and carrier-grade reliability. As a next-generation communications platform for converged networks, the CIRRUS Softswitch offers: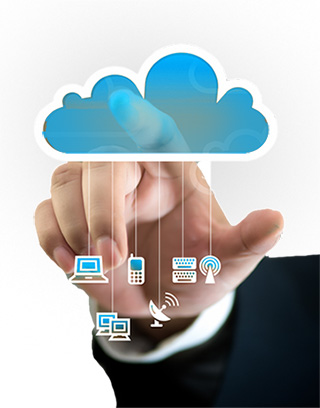 A single, integrated switching solution for tier one, two and three carriers
Cloud-based solutions for commercial IP-PBX and residential subscribers
SIP-based softphones to easily work with iPhone, iPod touch and Android mobile devices, as well as tablets, laptops and desktop computers
Prepaid and PINless calling card platforms with powerful rating, routing, reporting and call flow scripting engines
White label, distributor, retail, end user and e-commerce portals to effortlessly setup, brand, distribute, manage, sell and buy PINless prepaid products
No surcharge for using your own carriers or using your own e-commerce Portals
Multi-tiered support for distributors and agents
Advanced LCR with automated rate table updates
Partitioned access for resellers/agents
Competitive A-Z rates
Full scalability - from small, affordable applications to heavy traffic environments
With the flexibility to work within any Legacy, TDM or VoIP environment, the CIRRUS Softswitch IP-enables an existing TDM network and/or works in harmony with an existing network softswitch to add advanced functionality. CIRRUS creates simpler, more efficient network architectures and allows any network SIP device to access the platform's enhanced features.
Plus, the CIRRUS Softswitch allows you to preserve your investments in existing network technologies while enhancing network capability.
PhoenixSoft has integrated best-of-breed IP Transcoding and Session Border Controller functionality within the CIRRUS Softswitch. This integrated capability philosophy simplifies carrier networks and provides one vendor point of contact.
CIRRUS Softswitch Features
Web-Based Portals:
Along with a full slate of functions, the Cirrus Softswitch includes meaningful applications that are also fully integrated within the platform. PhoenixSoft developed several cost management and end user portals to enhance service provider operations.
Working seamlessly with the Cirrus Softswitch platform, these portals include:
e-Commerce Portal - This application features on-line ordering and payment processing, customizable screens, unlimited automated capabilities and password-protected customer sites.
POS Distributor Portal - PhoenixSoft developed the POS Distributor Portal for distributors to manage sub-distributors and retail stores.
Point-of-Sale Portal - This portal allows retail stores to sell pinless prepaid products to end users. The web-based portal is simple to setup, brand, distribute, manage and sell pinless prepaid accounts at the retail level. You'll be able to quickly offer new prepaid products without having to invest in expensive infrastructure.
End-User Portals for Class 4 & 5 Services - PhoenixSoft developed the Class 5 End-User Portal so people could fully leverage the functionality of the desktop SIP telephone. The End-User Portal works to streamline prepaid calling, long distance calls and other with Class 4 functions.